The right suit can set you apart from the crowd and increase your credibility, while the wrong suit can draw negative attention your way. If you want to ensure your suit is right for your style and body type, visit Tailor Dot Com, where we have been making custom suits in New York since 1972. To find out if you are wearing the right suit, read this article.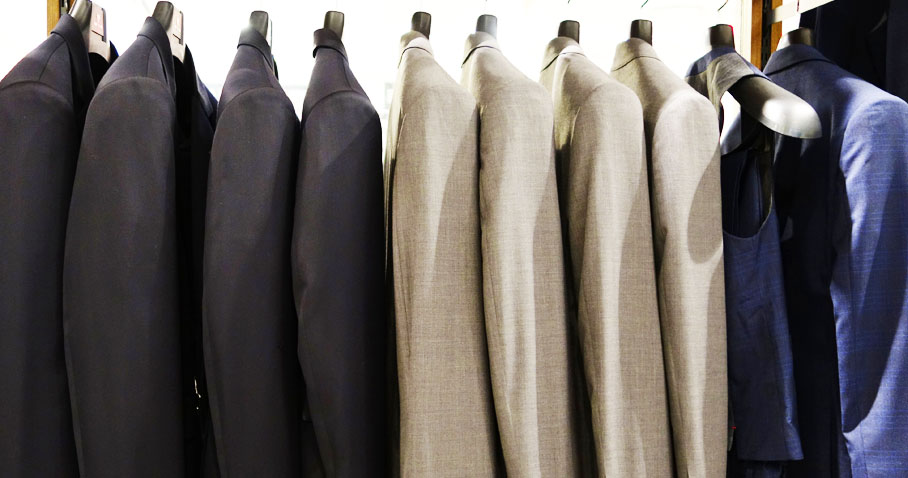 The Right Tie
Many men focus so much on the sport coat and custom pants that they forget about the details. The tie, shoes, undershirt, cufflinks, and even the belt are essential components of the right suit. Choosing the perfect tie requires matching the tie with the shirt and the suit itself. In general, light tan shirts go well with brown ties, and light blue shirts go well with navy, red, yellow, or burgundy. Furthermore, light pink is a good match with a navy or burgundy tie. A solid, bold-colored tie will balance well with a dark-colored custom suit. In fact, this is a winning combination that we recommend to any man who needs to look powerful and attractive for any occasion. Any patterns on the tie should not be found on the shirt or suit, as this creates a strange look.
The Right Tuxedo
For black tie events, every man should have a custom tuxedo. Pair a classic black suit with a black tie or bow tie for a classic, formal look. If you want to make it a bit more unique, find a unique bow tie that combines white and black tones to match your black tuxedo.